What is Path to College?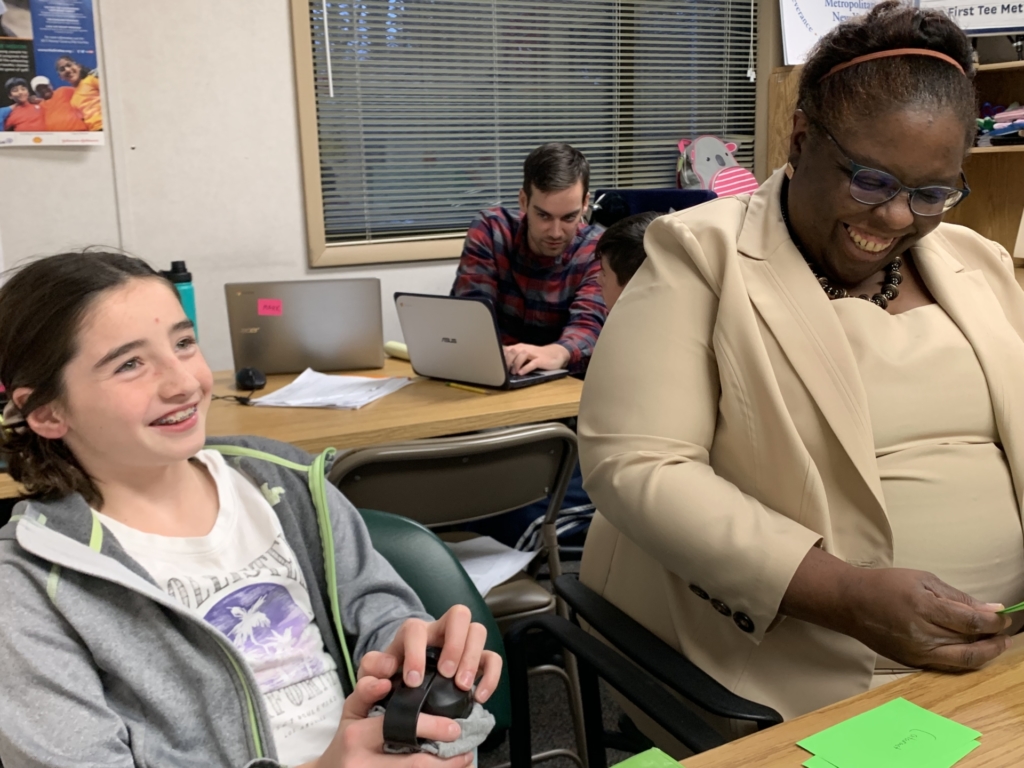 First Tee – Metropolitan New York created the Path to College program to provide participants with the critical tools and skills they need to prepare for college. Through educational seminars, workshops, college visits, and one-on-one tutorials, the objective is to provide every participant and their parents with the access and information they need to successfully navigate both the college application process and life from middle school through college.
First Tee – Met New York offers three educational programs
Individual Tutoring
Our Individual Tutoring Program offers tutoring services in all subjects for 2nd-12th grade, by trained professionals. Costs are based on a sliding-fee scale. SAT prep is available through this program
The ACE Scholars Program
The ACE Scholars Program is aimed specifically at middle school students who show commitment to FIrst Tee and their academics, and are interested in gaining admission to NYC's top high schools. Participants engage in about 100 hours of intensive study per session, from 6th grade through 9th grade. Additionally, each ACE Scholar receives counseling and application assistance as they apply to high school and college. Enrollment is extremely competitive. Contact Karen LesPierre for more information.
Summer STEM Academy and Literacy Program
First Tee – Metropolitan New York offers a summer academic program that provides participants with a fun and immersive way to study sports through the perspective of Science, Technology, Engineering, and Mathematics (STEM). Our summer academic curricula were created with intentional connections to National Common Core Standards, as well as 21st Century skills of communication, collaboration, critical thinking, and creativity. This program also boasts a robust literacy component and an introduction to computer programming.
---
Academic Achievement
77% of Ace Scholars made the Honor Roll.
100% of Ace Scholars entering 9th grade were accepted into competitive college-prep high schools, including Horace Mann, Fordham Prep, The Masters School, Iona Prep, and Preston.
97% of Path to College students demonstrated significant increase in core academic subjects.
92% of Path to College participants displayed readiness to advance in grade level in fall.
51% growth rate in STEM skills, according to pre- and post-assessments from Summer STEM Academy.
Retention – Serving the Community
Over 85% of Path to College participants have remained with First Tee – Met New York for 4 years or more.
Over 40% of participants were recruited from local community outreach programs.
Social-Emotional Learning
Compared with First Tee – Met New York participants who attended ONLY golf certification classes, Path to College participants exhibited a 12% higher gain in social skills, on average, according to statistically validated surveys via Hello Insight's youth development evaluation platform.
Academic Consultations
Participants of the Path to College programs are eligible to meet for high-school and college consultations with Karen LesPierre, Director of Path to College.